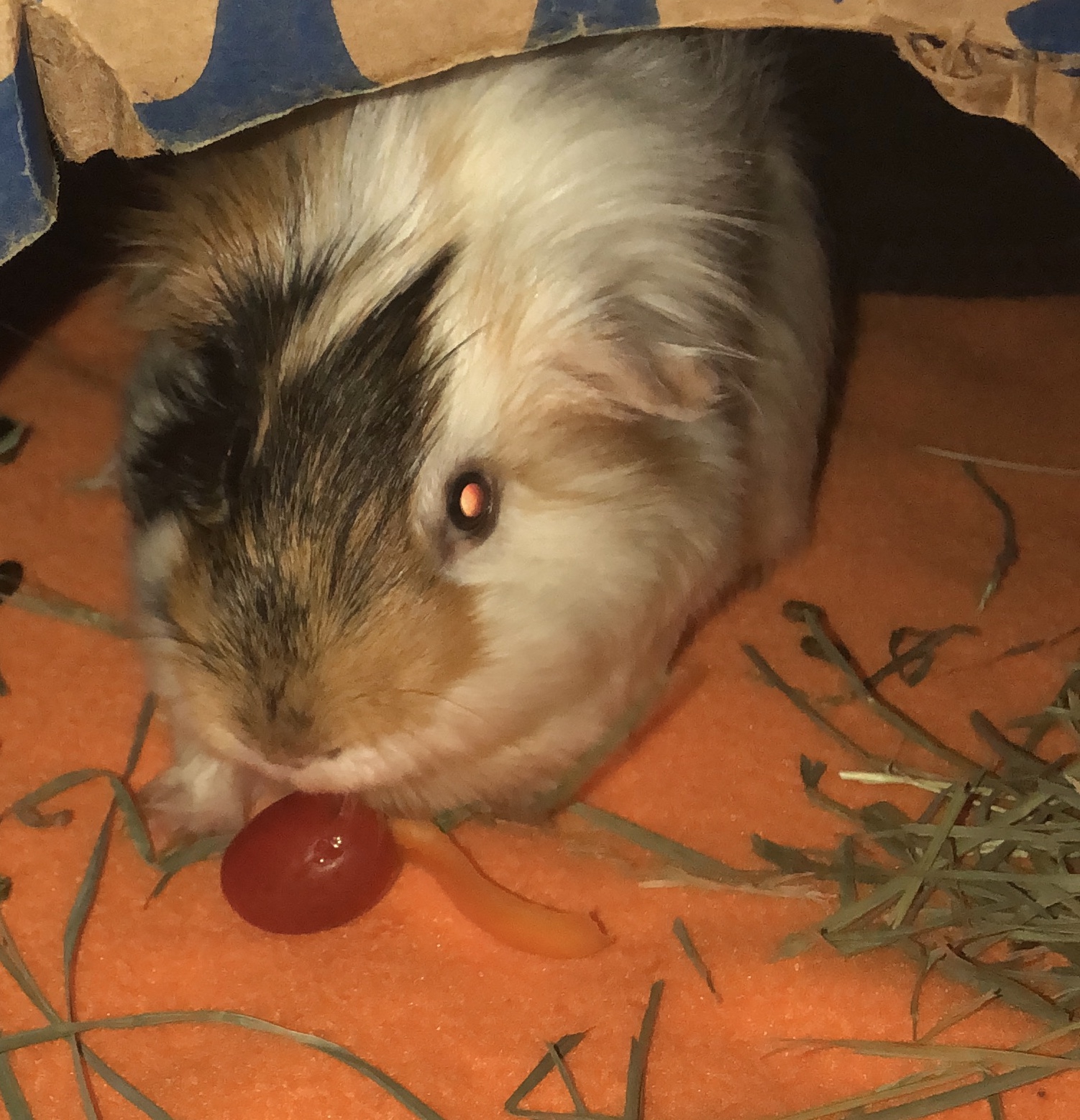 Congratulation to our February 2021 POTM, Yoyo Thompson!!!
Read his BIO below:)
"Yoyo is our sweet 3 1/2-year-old, Abyssinian mix, guinea pig. He was born on July 18, 2017, and came into our lives in October 2017. We found him on Craig's list ad, as we were searching for a brother for our elder guinea pig, Harry. We named him Yoyo because of his rambunctious, bouncing energy.
Yoyo and Harry enjoyed each other's company immensely and really loved one another. Sadly, we lost our Harry on
November 12, 2019. Three months later, on February 22nd, Yoyo gained a new brother named Antonio. They greatly love each other.
In December 2020 we learned Yoyo had developed three bladder stones. Yoyo passed two of the stones on his own, and on December 22nd Dr. McPherson performed the surgery to remove the remaining stone. It took Yoyo about a week to recover, with lots of hand-feeding and TLC. We feel grateful that he made a full recovery.
While Yoyo is back to his happy, daily routine, he developed several more stones and is undergoing medicinal and dietary treatment
to hopefully help pass these current stones and eliminate any from forming in the future.
Yoyo is a tiny guinea pig with a huge. strong, loving spirit. We want to thank Dr. McPherson and all the staff at TOAH for the amazing care and love they've given to our babies over the years, and also for nominating Yoyo for the February Pet of the Month.
Tuscawilla Oaks Animal Hospital is truly the best of the best! "