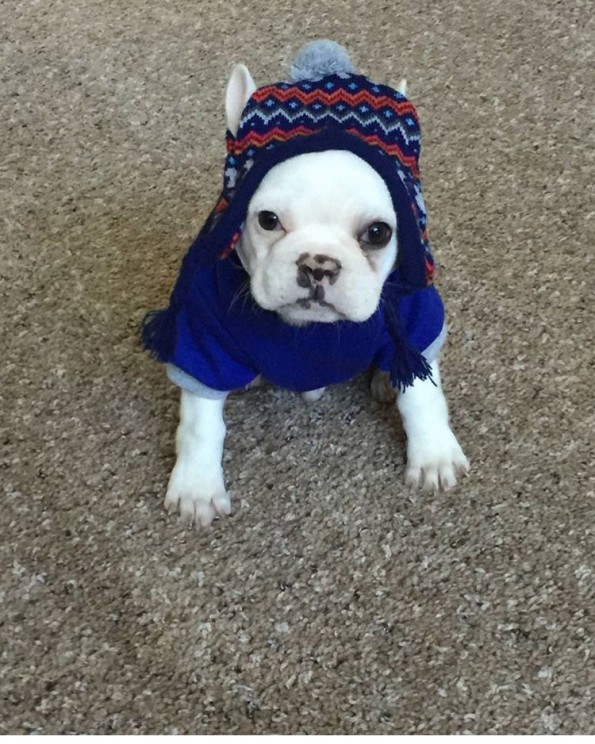 "TOAH, thank you for choosing Murphy as Pet of the Month! I am humbled and excited to have my little guy featured. Murphy is my 2 year old French Bulldog whom I fell in love with at first sight when I reluctantly visited Petland. I am proud to admit that I saved his life because he was very sick when I brought him home. Although his first 2 years of life have been full of vet visits, surgeries, and illnesses, TOAH's ceaseless dedication to helping me get Murphy healthy has been indescribable in words. Murphy is a healthy and happy boy now! His journey so far has been such an adventure and far from over.
Murphy loves to play with his sister Mya and with all his toys. He is a rambunctious, energetic little white butterball of fun! Even when he isn't supposed to be doing much but resting, his inner eager puppy comes out and he's like a ray of sunshine trying to peak from behind the clouds! He happily makes friends wherever he goes and it's very hard not to love him. Murphy not only loves to play, but he loves going for car rides in his car seat.
Thank you TOAH for your consistent love and care for my little guy. Murphy means the world to me and your staff is greatly honored and appreciated!