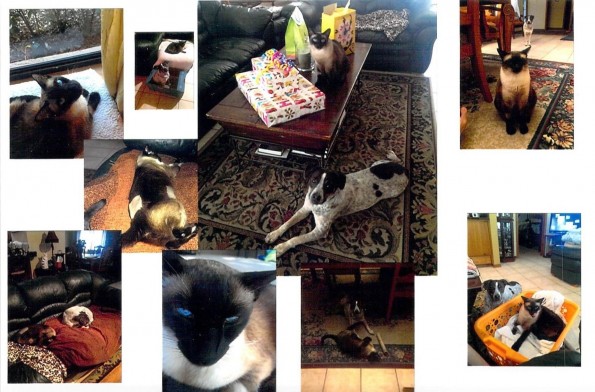 Four years ago, Rocky came home. My husband wanted to surprise me with a kitten after losing my precious cat Meeko. Rocky was the last kitten in the litter. I think he was destined to be mine!
Rocky is very sweet and loving. He has health issues that require constant blood checks and daily medication. Through it all, he continues to be a sweet boy. He just lets us do what needs to be done then he relaxes in his bed or takes a nap with his puppy sister Daisy.
Thank you TOAH for selecting Rocky as Pet of the Month. Also for the care and attention you provide.