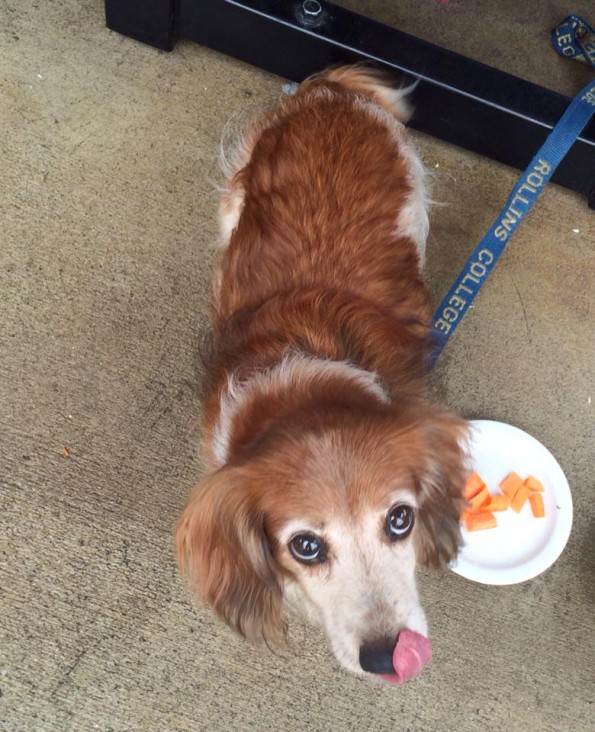 We are so honored that you chose the Ozman to be your December Pet of the Month.
Ozzie Tatum was a one year wedding anniversary gift my husband and I gave to each other. That was over 13 years ago, and we still feel so blessed to have such an awesome dog in our lives! He's a quirky little guy who prefers grunts to barks, is frequently stubborn, and due to his penchant for licking, has earned the nickname Sir Lix-A-Lot.
He's very much a homebody, and when we take him out to dog parks, he would rather cling to mom than play with the other dogs. He loves riding in the car, no matter where we are going, and enjoys being with his family more than anything else. He's been a trooper throughout the years; especially after being diagnosed with diabetes two years ago.
Although he moves a little slower these days, he still the same bright-eyed and cheerful little guy we fell in love with all those years ago.  Ozzie is definitely happier and healthier thanks to the amazing love and care that he gets at TOAH!