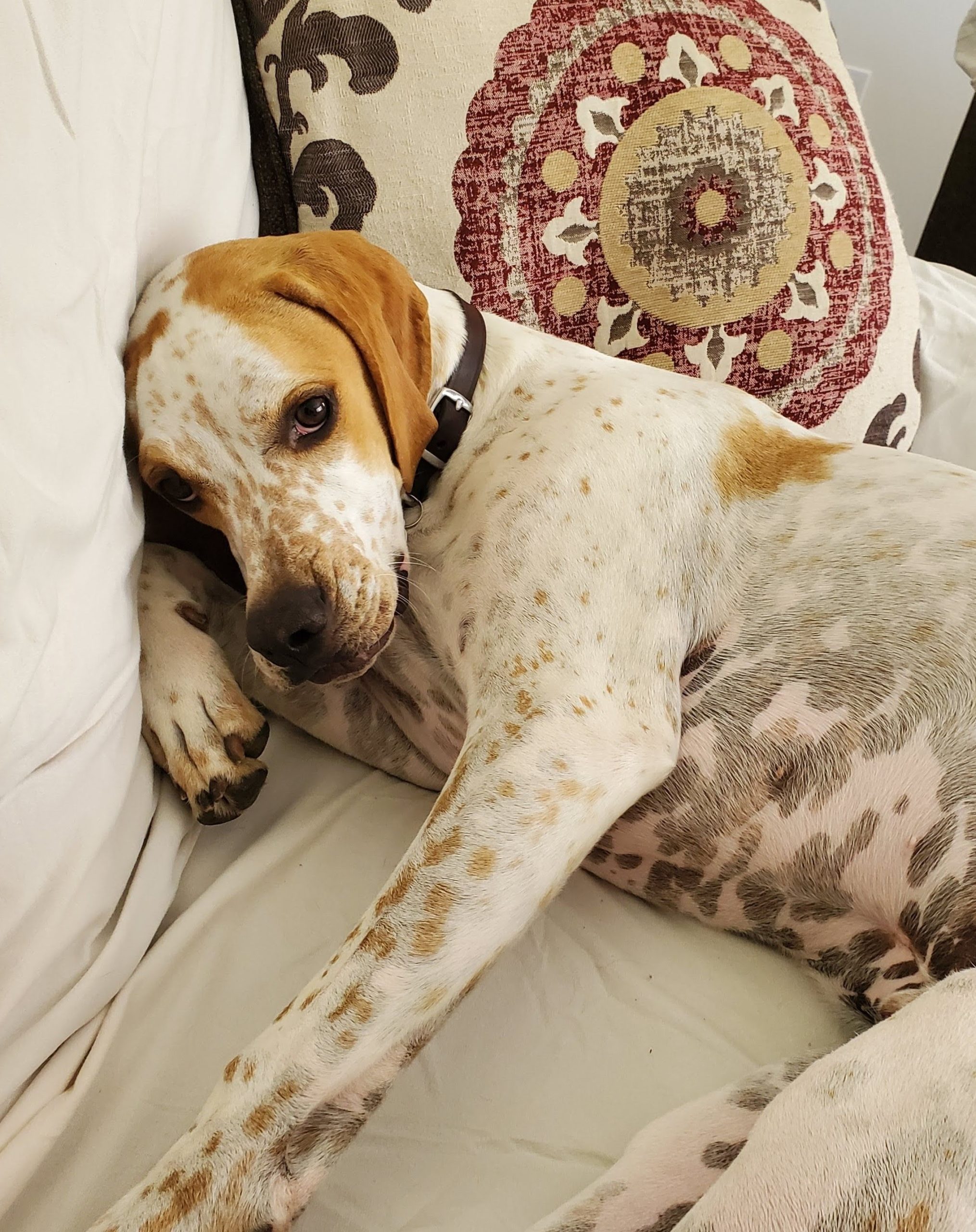 Congratulations to our May 2023 Pet of the Month, Benjamin Velasquez!
Benjamin (Benny) came to be our love out of deep sorrow over the loss of two of our dogs, just 12 days
apart. We didn't think we could love another dog the way we loved those two. But of course, we were
wrong!
Benny was born in Connecticut in July of 2019 and we brought him home to FL at 8 weeks old. He is a
high-energy bird dog who needs a lot of exercise every day to keep his mischievousness at bay. Oh, the
things he has broken or chewed up! We placed him in Puppy Preschool almost immediately after
bringing him home and socialized him with doggie daycare after that. We are so glad that we did. To
meet him is to see that he is a gentle giant. During a walk, he will not seem to understand it when we
come across another dog that barks, growls or pulls to get at him. He just seems to be thinking, "Why
are you acting like that? I'm just Benny! Aren't all dogs supposed to be friends?!"
Benny loves to be bear-hugged and kissed – and his favorite place to be is under the covers in the bed.
But we can't tell you about Benny without mentioning his real favorite thing – and that is his "little
brother", Franklin – a Brittany born in 2020. They are just 7 months apart. They have been joined at the
hip from the moment we introduced Benny to his new playmate. During playtime, Benny has always
"pulled his punches", when he could have been too rough due to his size. He seems to understand that
he has been given the gift of a small friend. We are so happy that they have each other every day for
companionship and exercise. Sometimes a bit too much "exercise" and romping occur – but it's all part
of the journey. It is messy, crazy and chaotic most days – but we know the days spent with them will
never be regretted or forgotten!