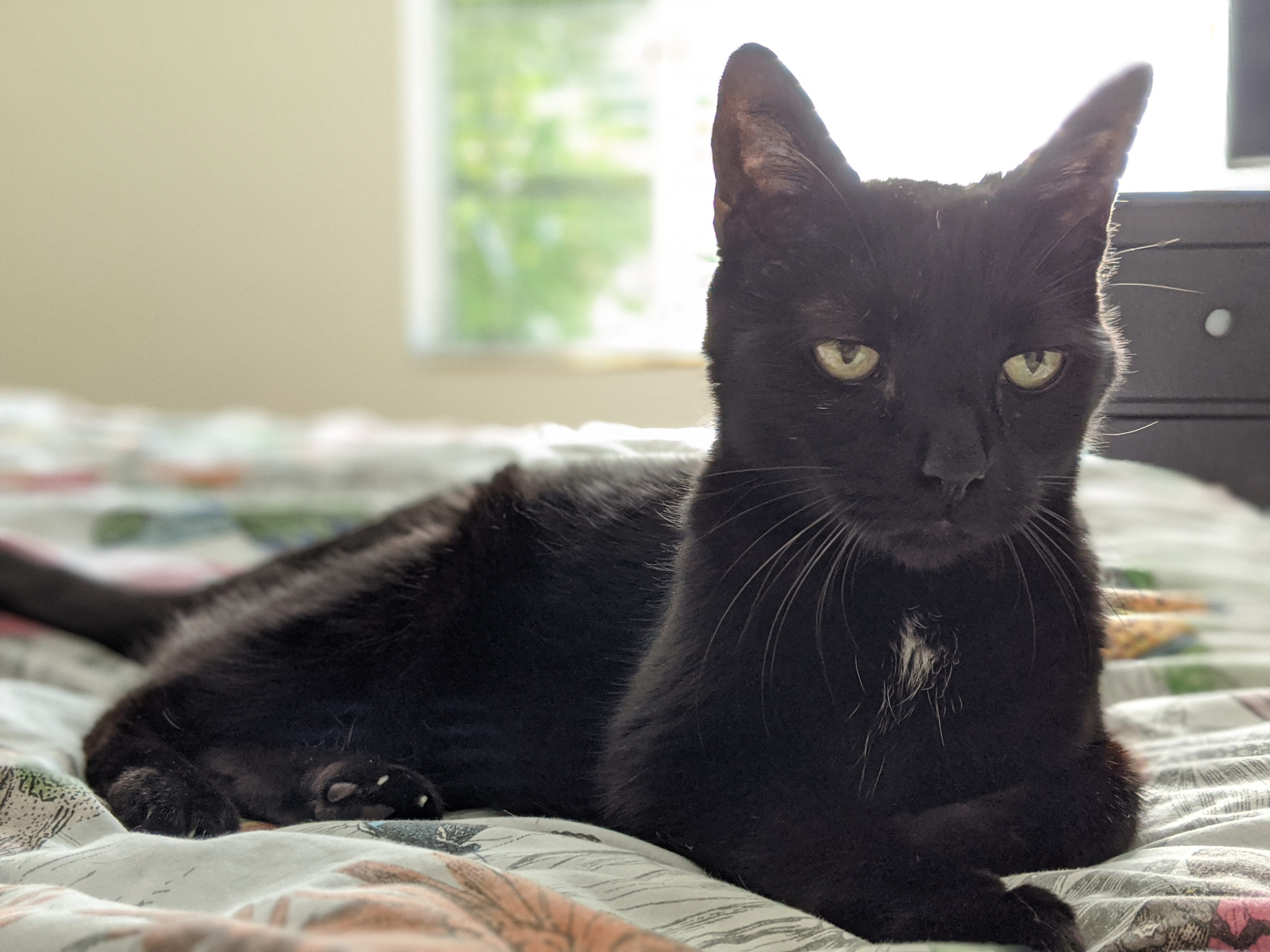 Congratulations to our April 2023 Pet of the Month, Kiki Niles!
We were so touched to hear Kiki was nominated this month. I met Kiki in 2006 (I believe she was around 2 yrs old) when I was going to school at USF in Tampa, FL. It was late at night when she ran up to me in the parking lot of a sushi restaurant, playfully weaving between my legs and mulling around my car. At the time, I would not have described myself as a cat person haha, but I just could not leave her out there alone and figured I'd find time to find a rescue that could help. So I scooped her up and she sat quietly on the floor of my car. I got her food, bowls, and a bed that night.
I had her for about 2 weeks when I noticed she'd put on considerable weight….which we quickly learned would later be her 5 kittens. Kiki was around 1 month pregnant when she found me, and soon after gave birth in my apartment to 5 healthy kittens which we were able to find great homes for.
She's been part of my life ever since. I couldn't bear the though of putting her up for adoption so I became a cat dad and she's been the most amazing, well-behaved pet I've ever had the pleasure of keeping company. Even at 19 yrs old she loves chasing her toys around the house and hunting bugs and her mom and dad WFH so we get to see that every day:) In the afternoon she'll join us on the patio and lay on a rug in the sun. She also loves sleeping on the bed with our dog Luna (5) or sharing the couch with our cockatoo Lulu (38). Kiki is living her senior years comfortably with lots of love. A cat like Kiki could make anyone a cat person.