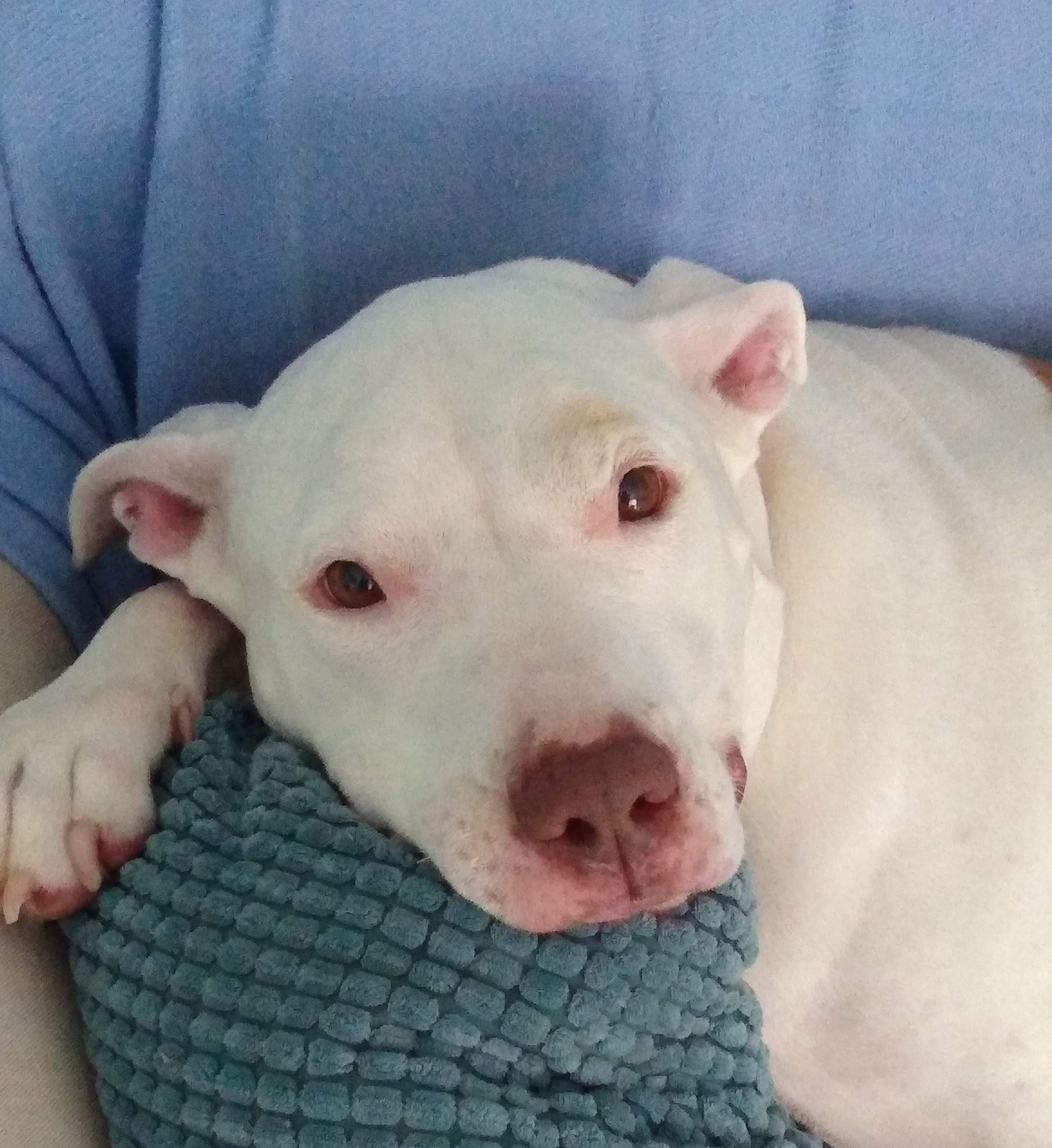 Congratulations to our April 2021 Pet of the Month Molly Long!!!
"In February 2017, Molly was abandoned in the woods after recently having puppies and was picked up by Animal Control. A Pitbull Rescue obtained her from Animal Control, and they posted her pitiful picture on Facebook with a caption indicating she would be put down if she wasn't immediately adopted. So, I felt "called" to adopt this sweet girl.
Molly's birthday is approximately January 2015. No one is sure, though. It was apparent she had gone through some rough times. She was shy and withdrawn for the first few days after arriving at our home and kept to herself. However, she gradually came around to the adorable, social girl she is now. She loves treats. Her taste becomes more refined as she gets older (the more expensive, the better). However, she has no interest in toys…… unless another dog has one or wants one of her toys.
She's sweet, sassy, friendly, and laid back. She comes alive when she knows we're going to TOAH's day play! She loves the staff and her friends, and she is surely worn out when she returns home.
I'm happy she came to me, and I couldn't offer her a more wonderful life."