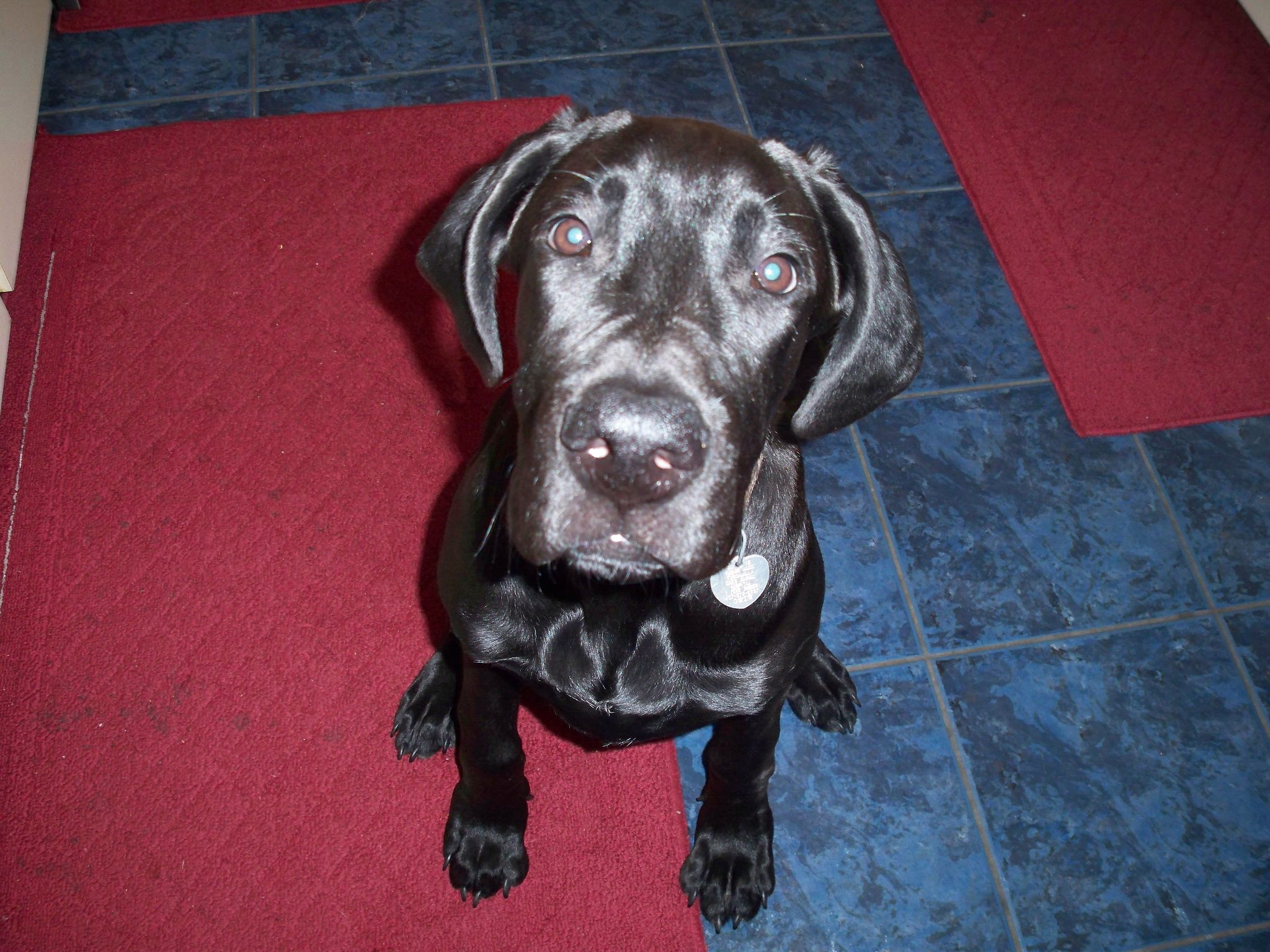 Congratulations to our October 2020 Pet of the Month, Dino Foley!! Read her bio below!
"Ever since I can remember I have wanted a Great Dane. I like big dogs and these "Gentle Giants" were perfect to me! Therefore, 8 years ago, when my husband told me there was an all black Great Dane/English Mastiff mix that was 3 months old and weighed 42 pounds, I jumped at the chance to meet her. I knew as soon as I met her that this dog was coming home with us! She was perfect and she got along wonderfully with our other dog.
Dino loves to play fetch! When you throw something she always brings it back to you and drops it at your feet. She likes playing catch but will not play tug of war. She likes to play with all kinds of toys and does not destroy them but just nibbles on them. She loves stuffed animals and has had some of her favorites for 2 years. She truly is a Gentle Giant and we love her dearly.
Jane & Stephen Foley"