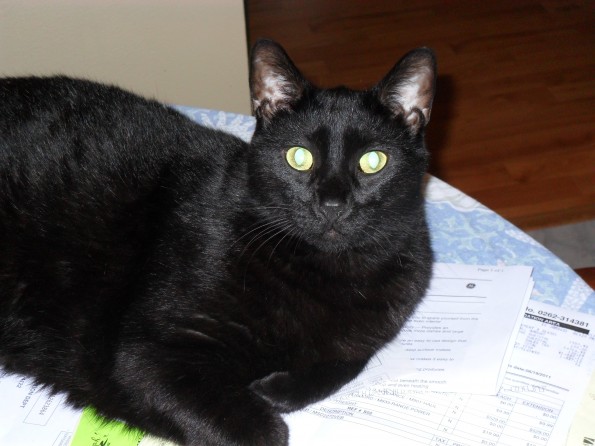 We adopted Lucky when he was 2 months old.
He was in with his three brothers and sisters and was last to be adopted. Linda was a pushover when she saw he was the last of the family left and they really connected.
He has always been using his nine lives. He has been caught in a sewer, beat up by other cats, and at first, Maggie our Rat Terrier, terrorized him.
But he has always been a very lovable cat and is very vocal in expressing his feelings. (The staff at TOAH has nicknamed him "Loud Lucky".)
When Linda is home he is always in her lap. He has brought us a lot of love and laughter in the years we have had him. Even Maggie seems to like him now.
Linda and I want to thank everyone at TOAH that has kept him healthy and happy.
Jim and Linda Hill