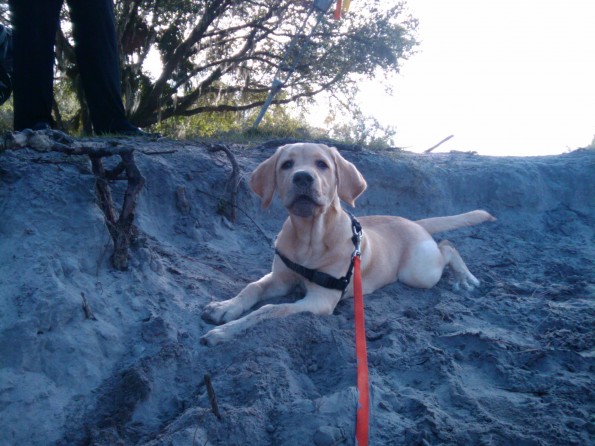 Charlotte was born in Williamsport Pennsylvania on August 5th 2011.  we went to pick her out from a litter of 7 adorable yellow Labradors.  4 boys and 3 girls.
Charlotte loves to travel and play with all doggies. Cats too! Charlotte plays to win!
Charlotte has had agility classes and obedience class. When our son was in the hospital for a month she was allowed to come and visit him. She was wonderful therapy for him and for her entire family!
Charlotte has a little brother Higgins whom she teases immensely!  She is still the boss though. Our Charlotte is the sweetest most lovable girl ever!
And she adores the TOAH staff and especially Dr. Jan Fullenwider!