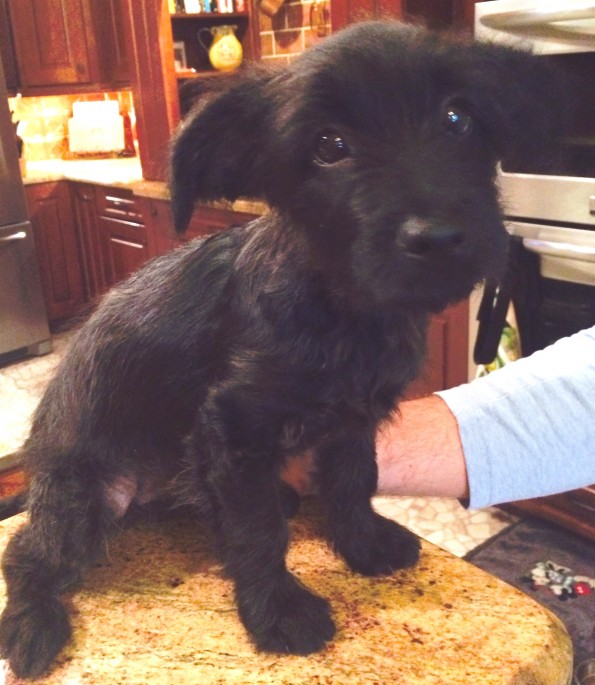 Bear's Story:
Bear came into our lives just before the July 4th holiday weekend.  He was a mere 2 lb. 9-week old rescue from a local animal shelter.  The "runt" of the litter, he seemed to be the unwanted soul; more reason we felt a strong connection to him and knew he needed to be a part of our family where he could be loved and cared for.  Unbeknownst to us, he came with illness.  Within 24 hours of being home he produced a chronic cough that ended up being pneumonia (visit 1).  Bear being such a tiny baby it was challenging to find the right medications and dosage that he could handle, but the wonderful Doctors a TOAH knew just what to do.
As the following days progressed other issues unfolded. These were even more serious than the pneumonia.  Bear had suffered an internal post-op trauma when neutered prior to coming into our care and TOAH (visits 2, 3, 4).  It was touch and go for a while with our little guy, but with surgery that cared for the infected area he was patched up good as new (visits 5, 6).  So much for a puppy to endure; more than some adult dogs and humans could handle but Bear is one tough little cookie.  This all in the first 10 days he was with us!  When you have the best care and a lot of love the odds are in your favor.
Bear is now 5 months old … completely healed, healthy, running and playing like a puppy should. He has a brother and sister, Lucky and Lacey who have welcomed him into the family with open paws.  We love our little furry children very much; they fill our home with happiness, love and energy.  We look forward to a long wonderful life with Bear, Lucky and Lacey!