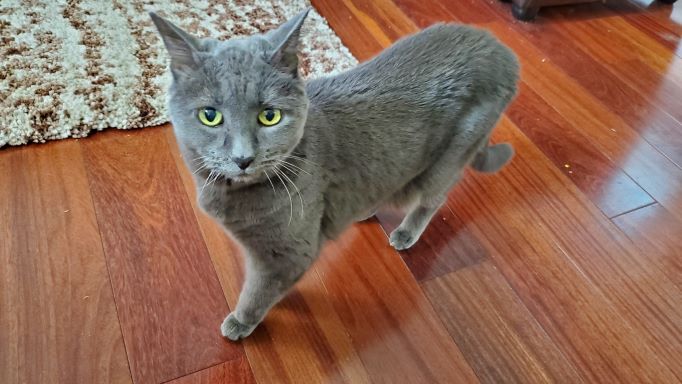 Congratulations to our December 2022 Pet of the Month, Smokey Hull!!
"Like so many of our furry friends, Smokey showed up at our doorstep as a 10-week-old kitten. Her gorgeous silver-gray fur and the "love me" look in her eyes captured our hearts, and we took her in.
That was in 2005; since then, she has been a shy yet sweet companion. She loves to drink water from the bathtub faucet, and at the age 15, she decided to become a "lap cat" when she would sleep in my lap each evening. Now, at 17, she has the usual "old-age" challenges, but we love her just the same"!