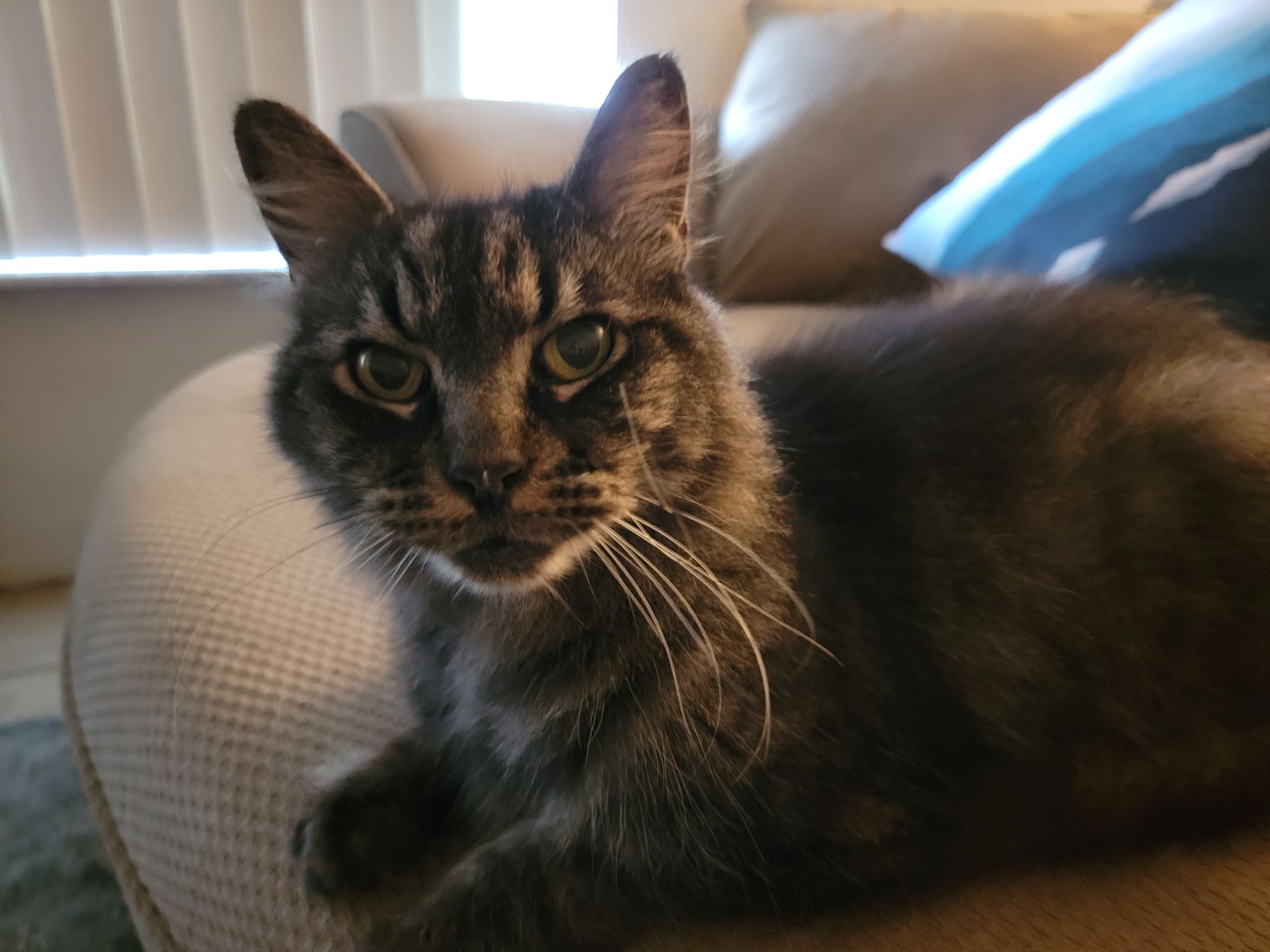 Congratulations to our July 2022 Pet of the Month. Marley Gillis!!😺
"Marley's life before joining his forever home is somewhat unknown, but it has taken its toll on him. We don't know his exact age, but it's estimated that he is around 7-9 years old. When we moved into our current house, Marley was one of the cats we frequently saw outside. This handsome long-haired tabby would watch us from a long-distance away. The only person he would allow near him was the older man across the street from us.
As we started to get to know our neighbors, we learned more about Marley's backstory. He had belonged to a couple a few houses down the street that no longer lived in the area. We don't know why they did not take him with them when they moved, but he was left in the neighborhood. No one ever came to claim him. As time passed, Marley came to trust us and would come around for a daily round of kitty kibble and pets.
Recently, however, we noticed that he seemed to have trouble sitting down. Surprisingly, he allowed us to take him to TOAH to get checked out. Dr. Fullenwider examined him and took an x-ray.
While it does not appear to cause him pain, it turns out the poor guy has some spinal damage. Upon learning that, we decided to adopt him and bring him inside for a comfortable retirement. Since then, Marley has continued to grow into a sweet, loving kitty. He is super mellow and fits in well with our other cats. He talks to us with a raspy trilling when he wants something, especially to get pets. Since he has come inside, he seems to be getting better with his mobility. He's now getting up on the bed, into chairs, and on whatever other furniture he is curious about at the time.
We're happy that Marley has joined our family and seems to be responding well to his new life. A big thanks to Dr. Fullenwider and the TOAH staff for your help!"