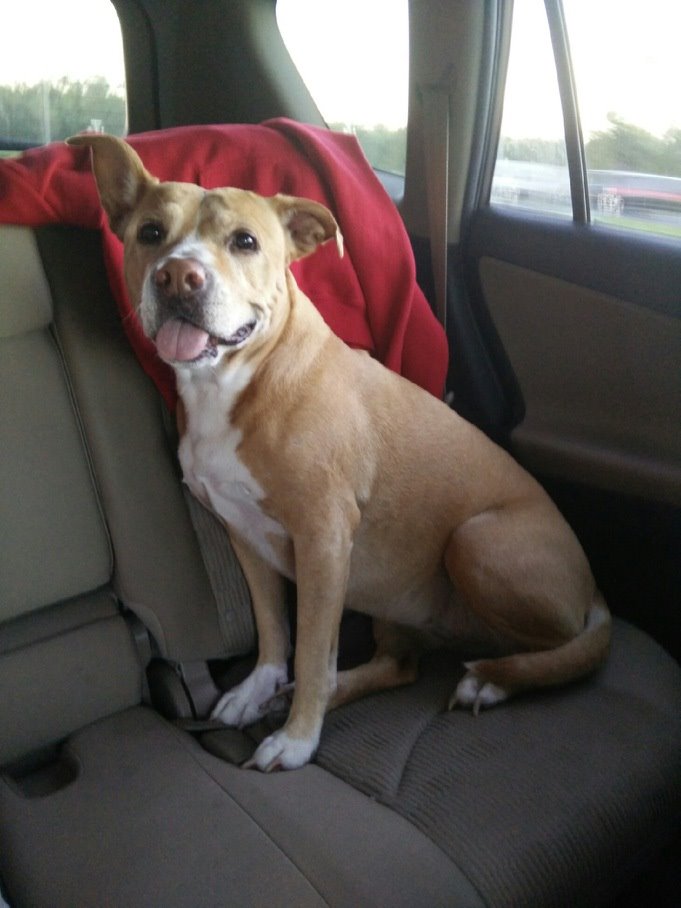 Congratulations to Nala Carlson, January 2020 Pet of the Month! Please read her bio below.
"Happy New Year! Nala Ranae Carlson is a 14 year old, part Pitbull/part Retriever. She is a very mind-manner, smart, well behaved dog (she thinks she's human though) that loves attention and just loves all people and dogs, Cats?..well,… not so much.
Nala was diagnosed with severe arthritis in her back legs (mainly the right} as well as a slight ACL tear in her right rear knee. Dr. Fullenwider recommended Stem Cell Regeneration for Nala. I read up on the procedure, as well as watched numerous videos. I couldn't bear to see my best friend be in pain as she tried to stand up or do simple movements anymore. Nala had the surgery in July of 2019 and here it is, January 2020, and my girl is standing and walking so much better due the the Stem Cell Regeneration.
I am forever thankful to Tuscawilla Oaks Animal hospital, Dr. Fullenwider and the AMAZING staff for giving Nala a new lease on life and for giving me the one Christmas present I truly wanted…My best friend Nala's health and love for life back. "