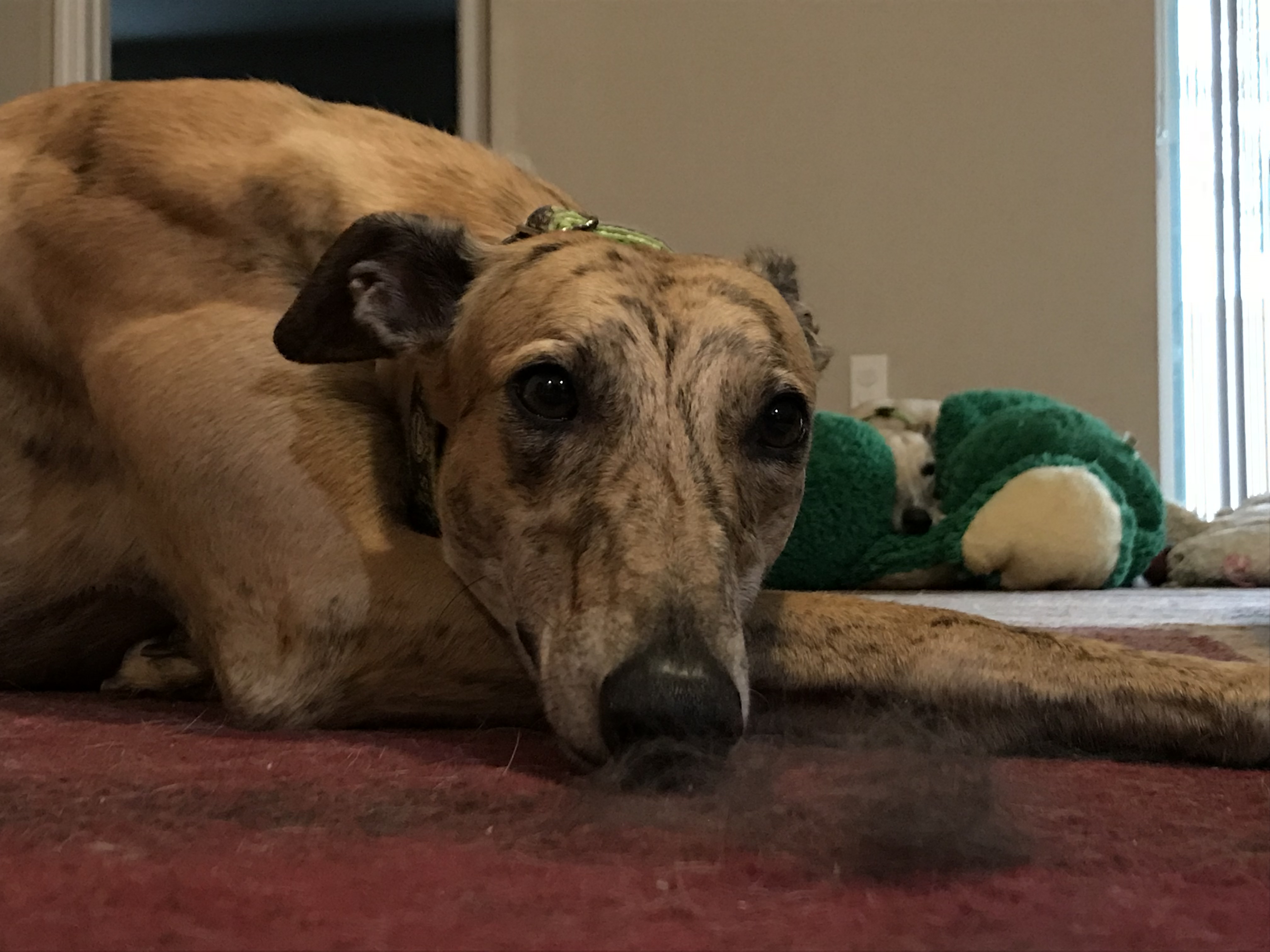 Congratulations to our February 2019 Pet of the Month, Sandy Humphreys!!
Read her bio below:)
"At the end of June 2017, we had 2 male greyhounds and recently lost our 15 year old female greyhound. My husband and I decided we just wanted our 2 boys and did not want to adopt another greyhound. However, in September 2017, when hurricane Irma came to Florida, the kennel for the greyhound adoption group was evacuated and we offered to take a hound temporarily. We were given Sandy and she never went back to the kennel. She just wiggled her way into our hearts and home and we adopted her. My husband said I needed a girl!
She is our 8th greyhound and she has more energy than any of the rest combined! Sandy loves our very long walks and will come home and play like a crazy girl with her toys even if we have walked for 90 minutes to 2 hours! Sandy says "everything is all about me, me, me, me, me!!! " Our nickname for her is "Little Bit" (because she is so tiny), but do not let her size fool you, she is very strong, has a bark meaner than our 2 big males, and has a very high prey drive!!
She is very confident, but she is also very loving and affectionate, which I just love! She is my snuggle bunny and follows me around the house room to room. I always tell Sandy, I just do not know what I would do without her, I love her very much!"